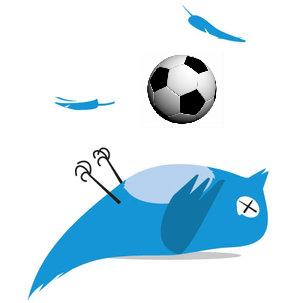 I'm searching for answers. Maybe you can help.
Hopefully this will be the basis for a longer article.
How does your club handle its online affairs? Is their website rubbish or great? Are they Facebook failures or Twitter triumphs.
I want to know about websites, Facebook accounts, Twitter feeds. Anything as long it's an official club online presence.
I do, of course, have ideas of my own about how Scottish football is coping with "new" media. But for now I'd just like to get as many opinions as possible. If I'm seeing themes or similar opinions emerging then I might even set up some kind of survey to get a better idea of "The State of Scottish Football Online."
I'm particularly interested in how clubs use the internet to interact and get club news to the fans but if you've got strong views on online club shops or anything else then let me know. And it doesn't just have to be SPL sides, any league, any level. I'm looking for as many examples of best, worst and mediocre practice as possible.
Focus is on Scotland but interested to hear your views of any clubs handling the online stuff well or badly from elsewhere.
Thanks in advance and I look forward to hearing your views.
The Scottish Football Blog News Feed