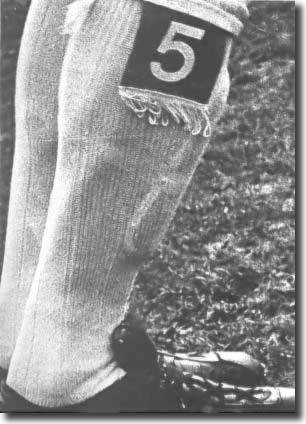 I've received an email from Eddie Taylor looking for some insight into Leeds United's Scottish connection.
Obviously I am far, far too young to remember the 1970's heyday of United. So if you've got any particular recollections or information add a comment or
contact me
and I'll pass them on to Eddie:
I'm writing for the official Leeds United magazine on the club's seemingly unbreakable Scottish connection – paricularly as we've just signed two more Scots, Ross McCormack and Neil Collins.
I'm also going to be speaking to Peter Lorimer and Eddie Gray about the Elland Road "clan", but I really wanted some insight from more of a fan's perspective. If you have a few seconds, I'd love to know...
1. Whether in the 1970s particularly there was any allegiance to Leeds amongst Scots with all the Scottish players in the side? Did people want Leeds to do well because they had four, five, sometimes six Scots in the starting line up? Or, frankly, was that just the way football was back then – with every major club having two or three Scots?
2. That 1974 World Cup side in particular had a strong Leeds flavour... Lorimer, Bremner, Harvey and Jordan in the starting side, with McQueen also in the squad – in fact all the goals in the
tournament came from Leeds players. (Scotland even wore all white and used sock tags!) As Leeds had just won the championship, was there a feeling that Scotland was in the ascendancy football-wise at this time?
3. What the achievements of someone like Billy Bremner at Elland Road mean to people north of the border?
4. To what extent did that continue with the likes of Strachan and McAllister then coming to Leeds and helping win the title in 1992?